Glide above all!
.
PAMPERO is a TS 52.8' catamaran, deep sea and brisk, built by XL catamarans.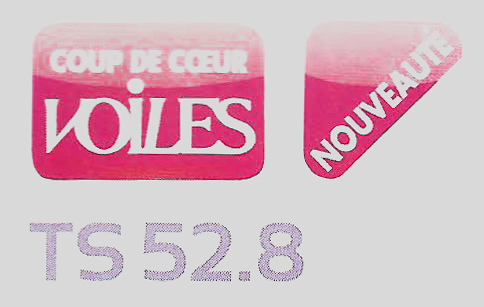 Big capacity for a crew of sailors. Eleven berths, a spacious and bright pod in a sober and efficient universe. The composite is meticulously finished.                  A minimum wooden elements embellish indoor spaces. Volumes, organised around an omnipresent structure, allow for several different layouts. In short, a boat to swallow miles and accomplish great faraway trips playing with the wind. Guaranteed pleasure when taking the helm!
Two berths, a double and a simple dedicated to the navigator, are located under the pod, at the same level as the cockpit. This is one of the boat's originality. These berths offer a panoramic view on the outside, a good ventilation, and will be particularly appreciated when conveying. The cockpit is very large and can be converted according to your convenience.
This catamaran has a very reasonable set of sails which allows it to adapt to very various programs. Its exceptional level of performances is principally the result of its very limited movements. This means that manoeuvres are not physical in view of the boat's size. A familial crew will appreciate to reach an unusual average speed with no efforts. The averages are superior to 200NM per 24h. The highest averages per 24h flirted with 400NM with an experienced crew. The TS can be spotted at a speed of over 30nds. Needless to say that at such a speed, comfort can be reduced on heavy seas! It is left to each one to estimate.
Pampéro is the fourth TS produced to this date. Three other boats are currently being produced. A TS has just accomplished a circumnavigation around the globe. The first three TS 50' had been produced by Marsaudon Composite in Lorient.
Finished in Canet in Roussillon in spring 2011, Pampéro has just arrived this autumn in the BSM of Lorient, in front of the "cite de la voile" where he is next to the world's most beautiful racing machines.
Voiles et voiliers déc 2011:  TS 52.8′   –   Multicoques magazine aout 2011:  TS 52.8′   –   Multicoques magazine: TS 50′